Link with 3 notes
European Parliament member Lucia Ronzulli brings her newborn to a voting session.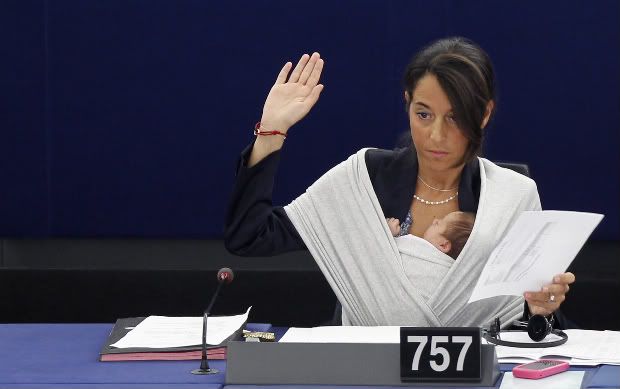 Photographer: Vincent Kessler/Reuters
I'm still breastfeeding my 13-month-old. The results of this study are not surprising to me, but they sure are depressing.
It should be noted the subject group was comprised of 30 college students. Maybe a larger and/or more diverse group would yield different results.